Purple Geode and Silver Fluid Landscape 15x30 132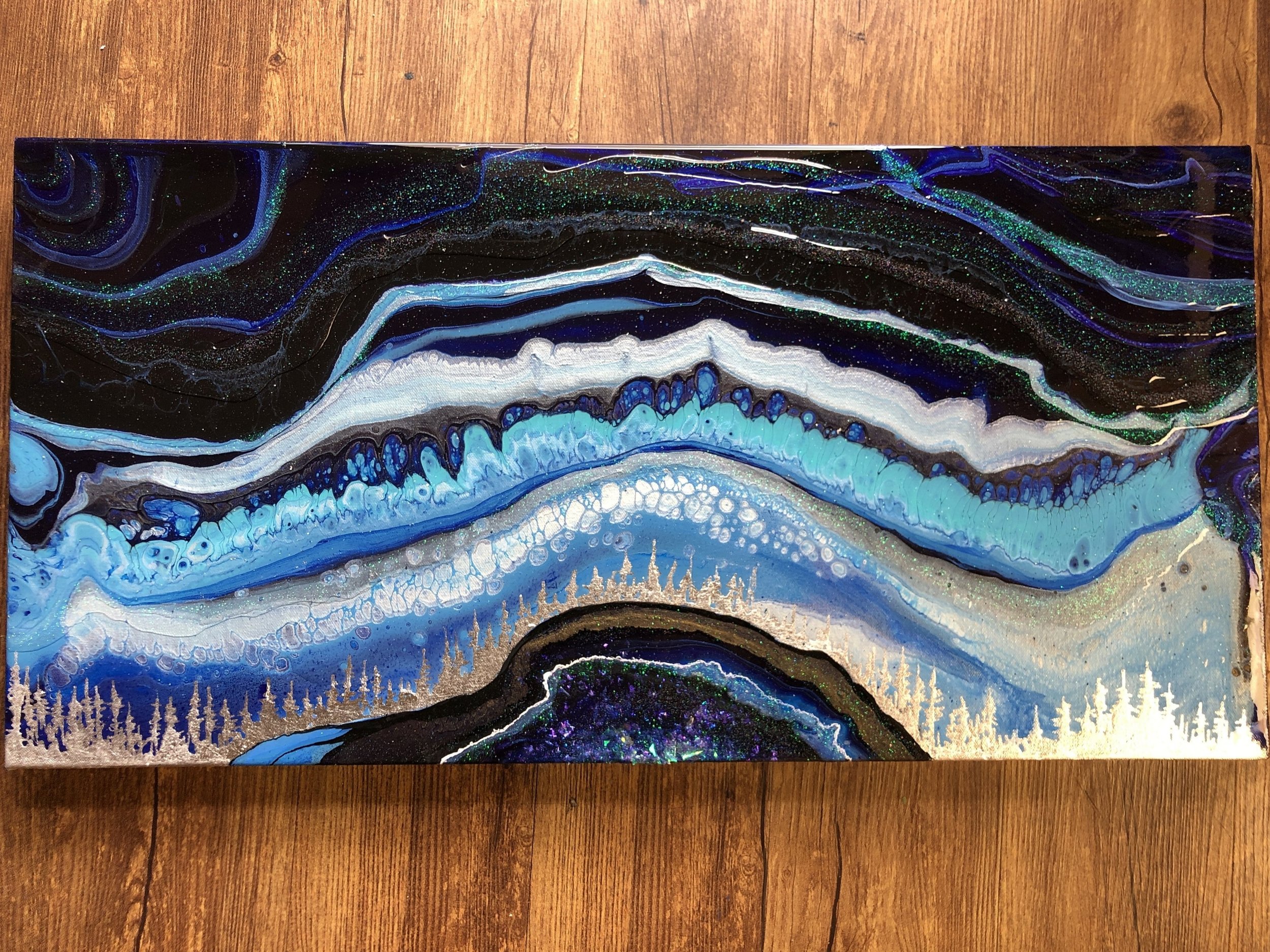 Purple Geode and Silver Fluid Landscape 15x30 132
This is an abstract landscape mixed media painting finished with composite silver leaf and resin in Kathryn's signature fluid landscapes style. The sky was created with a fluid acrylic paint pour. There are many layers of colorful glitter in the resin to give the painting more dimension.
This piece looks both natural and luxurious and is much more beautiful in person than in the photographs. The textured resin follows the natural lines of the paint pour, and the sparkly geode centre catches the light.
This is a one of a kind original abstract fluid painting in 15" x 30" acrylic on canvas with 1.5" stretcher bars. It has been stamped on the back by the artist's custom aspen leaf stamp.
This painting is unframed, but hanging hardware is attached and the edges are finished to match (see photos) so you can hang it unframed or add a frame that suits your decor.
You can also now order custom fluid landscapes where you can choose your size, paint and metal colors.
Read about the shipping policies, learn about our work with nonprofits, or visit Kathryn's Instagram to watch videos of these paintings being created.
Painting images remain copyright © Kathryn Beals