Glacial River Series 1 - 15x30 Gold and Resin Painting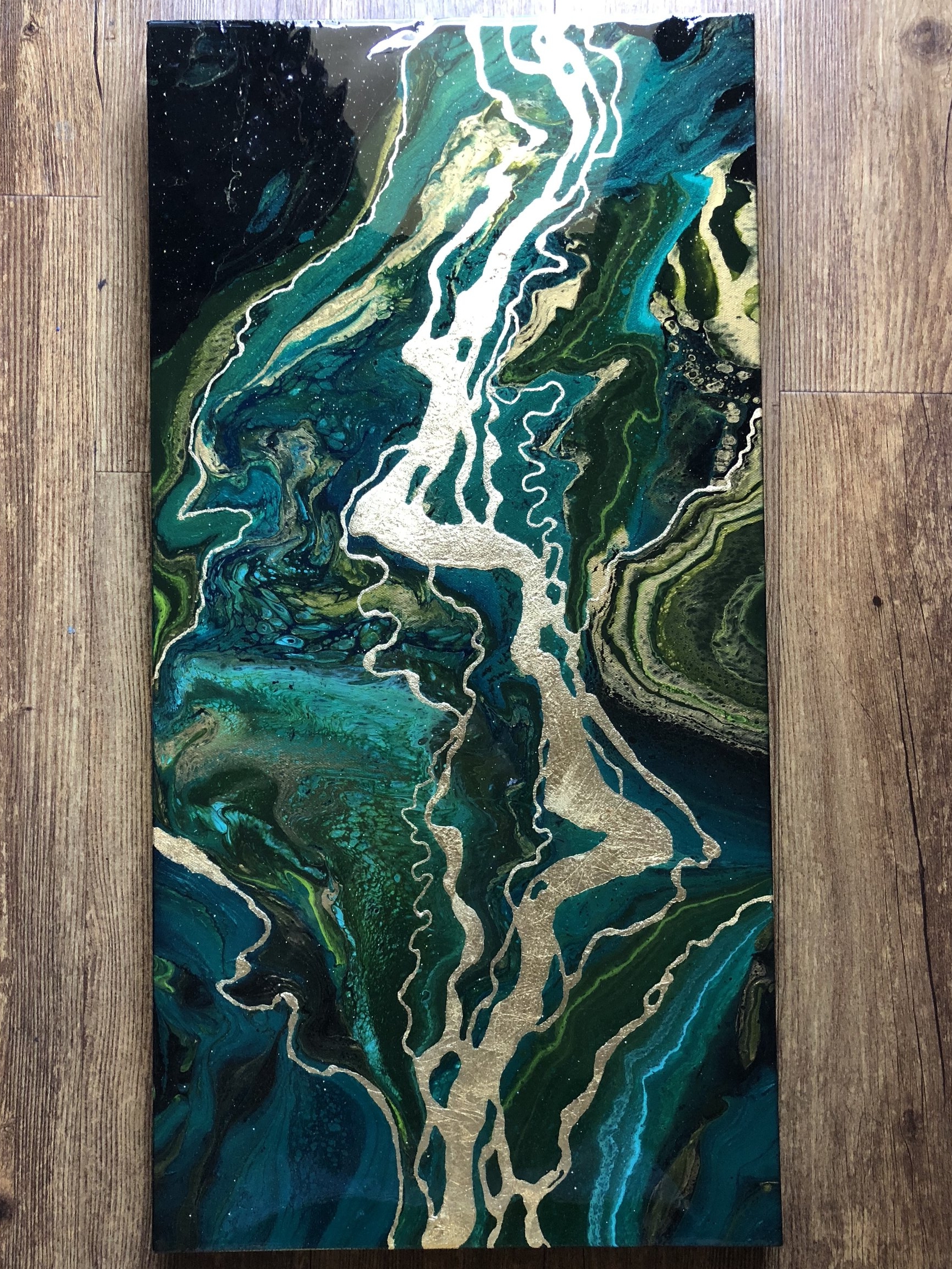 Glacial River Series 1 - 15x30 Gold and Resin Painting
New in September 2018, the Glacial River series is a celebration of braided glacial rivers. Inspired by my forestry work in northern Canada and backpacking in Alaska, these mixed media pieces capture the way these meandering rivers catch the light.
This is a one of a kind 15" x 30" original abstract fluid painting in acrylic on canvas with deep 1.5" stretcher bars. It has been embellished with composite gold leaf to accentuate the shape of the paint pours, and has been finished with glossy resin to protect the painting and make the colors pop. A resin care sheet is included, and this durable surface can be cleaned with glass cleaner.
Hanging hardware is attached, and the edges are finished to match (see photos) so you can hang it unframed or add a frame that suits your decor.